With so many anglers entering the Scierra Pairs tournament it's an achievement to even make it to the finals these years. The popularity of the competition format is very appealing where you get to compete along side your partner for the day. My good friend James Bews had agreed to team up with me this year and we qualified through the lake of Menteith heat after targeting larger fish on competition day. We decided to have 2 days practice on Rutland before the final to try and locate fish and zero in on the best way to target them. Over...
---
A quick look at how the development of fly lines can help catch spooky fish.
---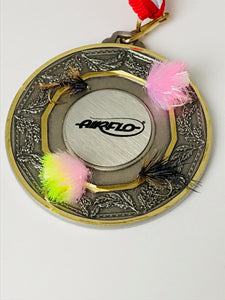 I have always wanted to compete at the Anglian Water Airflo International as I see it as one of the most prestigious events on the Fly Fisherman's calendar. The FNF Falcons of which I'm a part of gained qualification to the final through a heat fished at Lake of Menteith in June. Since then the preparation got underway for the final which was to be competed on Rutland 2nd + 3rd October. The Anglian Water Airflo International final boasted 24 of Europe's top 6 man teams all battling to become the 2018 champions. Qualification spots were contested on a number...
---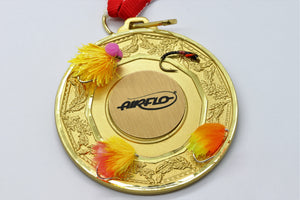 So the dust has finally had a chance to settle after what has probably been the most enjoyable weeks fishing I have ever had. The FNF Falcons of which I'm a member were fortunate enough to receive an invite to the new Airflo Spring Invitational 6 man team competition. This tournament was to be held on Rutland water in May when the fish would be well spread through the system feeding hard on buzzers. This competition boasted 21 of Europe's top teams all desperate to get their hands on the new Trophy. The whole event was played out with a...
---
So winter has finally started to ease its grip and already the systems are showings signs of life. There have been reports of tiny black buzzers hatching all over the country which is an encouraging sign. With the harsh winter I hope it has sterilized the systems and nature is about to explode into life. Reports over the last few seasons suggest mild winters have adversely effected the fly hatches and there doesn't appear to be these huge buzzer hatches. In the mild winters are the fish feeding all winter and not having the same urge to feed voraciously in...